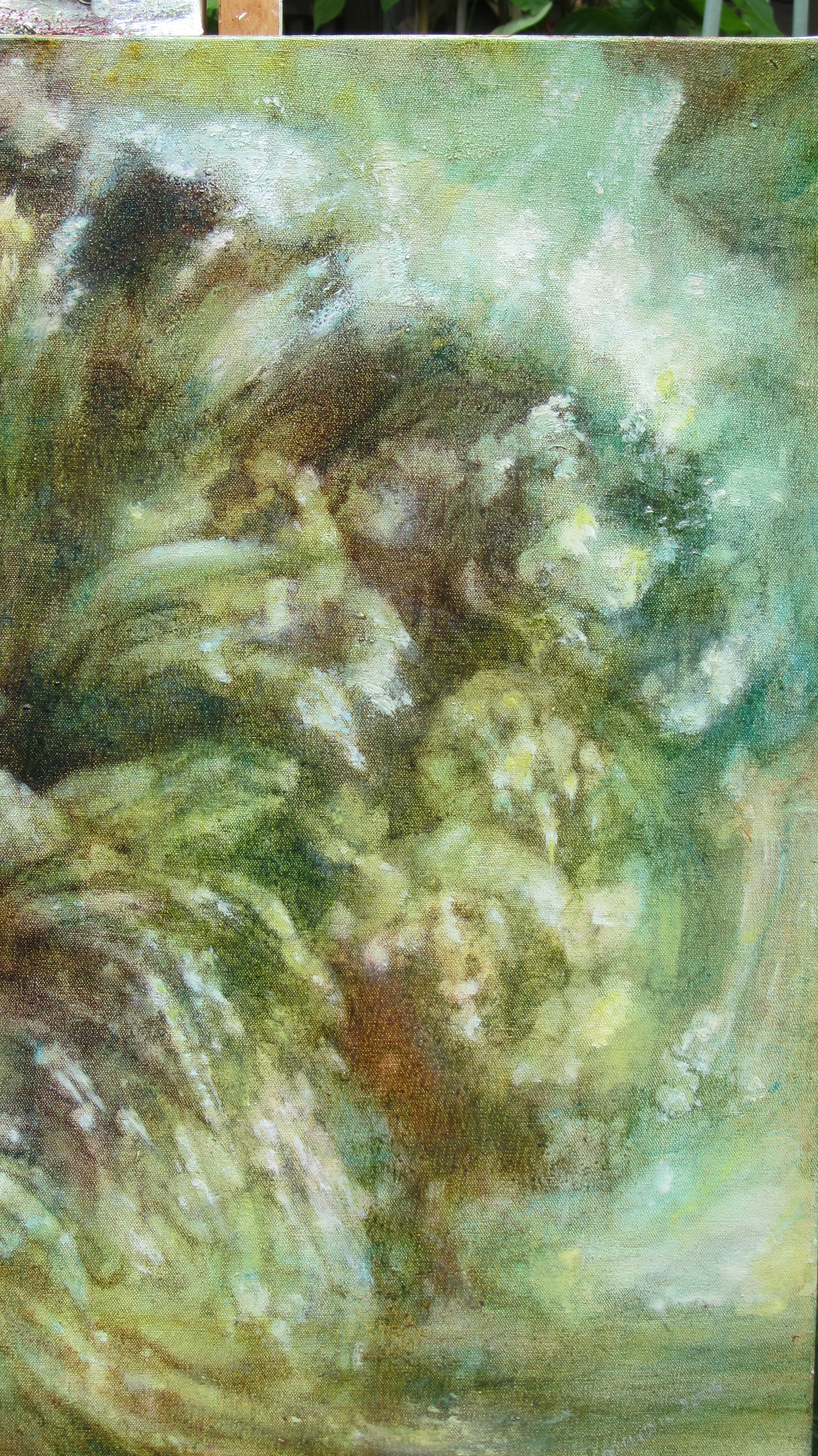 After graduating from KIAD (now UCA Canterbury) I exhibited in many Libraries, Hospitals and Council offices in Kent.
The larger works were shown twice in the Pfizer's building Sandwich and twice in the Metropole galleries Folkestone.
Three solo exhibitions in the former Neville Gallery in Canterbury were well received, as well as many group exhibitions around Kent.
My work has been published in the UCA prospectus.
I also took part in the Open Studios group in the Ramsgate Arts Festival.
The work exhibited here is my personal response to the atmosphere, landscape and light that is peculiar to Thanet.
My canvases are painted with the medium of oil glazing, the layers of colour being enhanced by the subtle changes of light. This layering of colour is important to me when expressing the ever- changing colours  of the sea and the landscape.
Light and colour form an important part of my work and I always seek to push my personal boundaries further with each canvas, drawing and print.
"Probably no images are utterly silent."
By Roger Caillois, from 'Stories of Stones.'