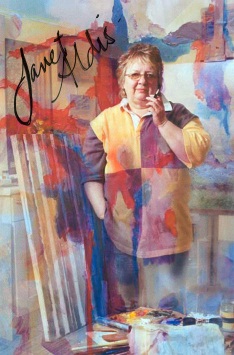 I initially trained as a ceramic sculptor but went on to teaching art in secondary education. After 30 years I retired early from teaching to develop my own work in a variety of media.
Colour, texture and movement are major aspects within my work with flowing abstract qualities often depicting water and seas.
This varies from the traditional through to abstract colour work – as contemporary oil paintings on canvas, to 'Wearable Art' with abstract qualities on silk with intense colour and unique designs, and lately- Bronze, Soapstone and Ceramic sculpture.
I have a studio at home which I open to the public during the Canterbury Festival, and as part of South East Open Studios and I have enjoyed very successful exhibitions in Cologne, Vienna and Jersey; however I exhibit mainly in local Kent galleries.
Website: www.crowscamp.co.uk